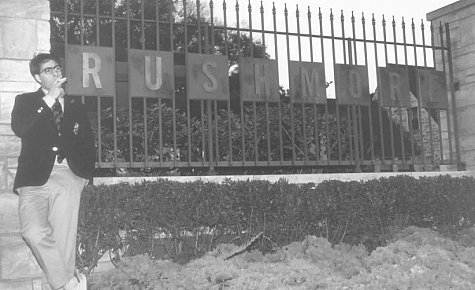 Writer/director Wes Anderson's first big splash, "Rushmore," is a true oddity: a dark comedy that is funny but not disgusting. It is a very funny film with many pseudo-profound lines that I love. There's a genuine earnestness in the film and I think it comes from Anderson and writing partner Owen Wilson. In this and there other two films, they have grabbed at one of the most difficult topics for a film to competently portray: relationships. It's a complex subject that the film never loses sight of.
Bill Murray has always been funny, but the real vunerability and sadness that he conveys are new to me. He layers the character of Mr. Blume four feet thick, but he never is unfunny. Everything he does in the film is funny. No joke.
The other star, Jason Schwartzman, is wonderful as Max Fischer, a really fun protagonist. Unfortunately, everything he's done since has been cast in the shadow of a first-rate performance. I guess it's not a terrible problem to have.
CLICK ON A LINK FOR MORE "Rushmore"