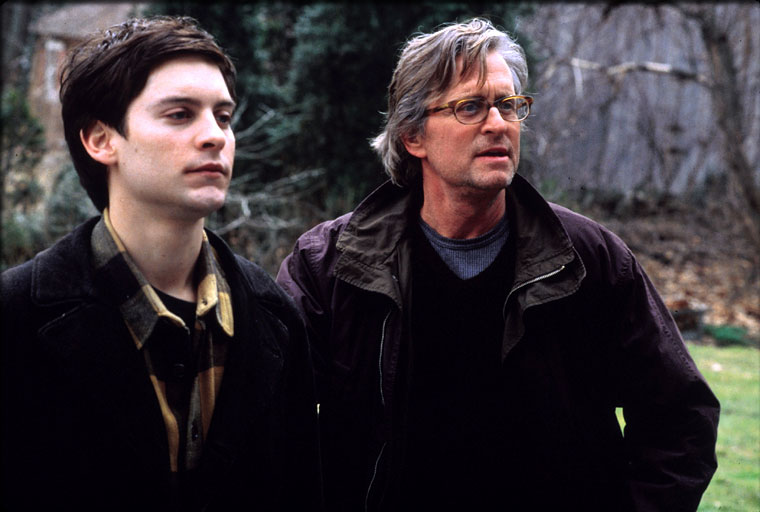 Wonder Boys
James Leer
: Now, that is a big trunk. It holds a tuba, a suitcase, a dead dog, and a garment bag almost perfectly.
Grady Tripp
: That's just what they used to say in the ads.
[
Crabtree and a student drag James, hopped up on codeine, out of the auditorium.
]
James Leer
: The doors made so much noise!
Grady Tripp
: Is he all right?
James Leer
: It was so embarrassing! He had to be carried out.
Terry Crabtree
: He's fine. He's narrating.
James Leer
: They were going to the restroom. But would they make it in time?
Grady Tripp
: Okay, James, I wish you hadn't shot my girlfriend's dog. Even though Poe and I weren't exactly what you'd call simpatico, that's no reason for him to take two in the chest.
[
eating a box of white-powder donuts
]
James Leer
: These are incredible. Incredible!
Grady Tripp
: Finish the rest of that joint, James, you can start chewing on the box.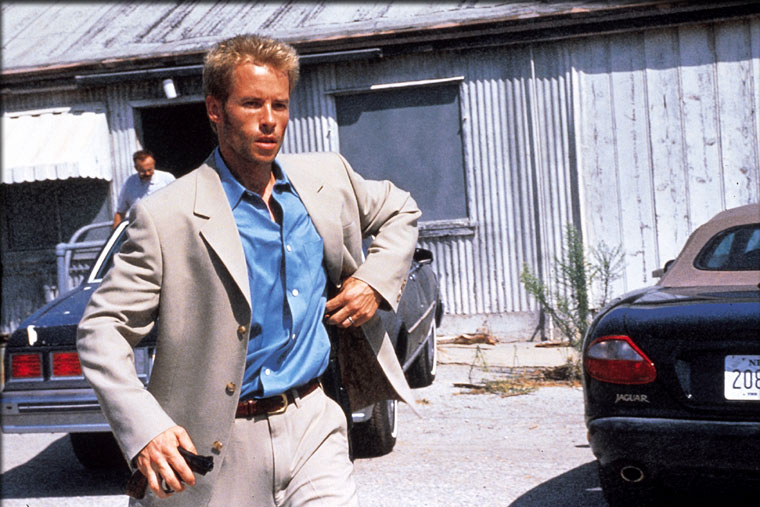 Memento
Leonard Shelby
: Memory can change the shape of a room; it can change the color of a car. And memories can be distorted. They're just an interpretation, they're not a record, and they're irrelevant if you have the facts.
Teddy
: You're not a killer. That's why you're so good at it.
Leonard Shelby
: There are things you know for sure.
Natalie
: Such as?
Leonard Shelby
: I know what that's going to sound like when I knock on it. I know that's what going to feel like when I pick it up. See? Certainties. It's the kind of memory that you take for granted.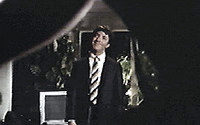 The Graduate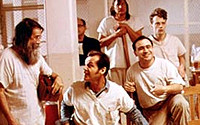 One Flew Over the Cuckoo's Nest
McMurphy
: That's right, Mr. Martini. There is an Easter Bunny.
Chief Bromden
: My pop was real big. He did like he pleased. That's why everybody worked on him. The last time I seen my father, he was blind and diseased from drinking. And every time he put the bottle to his mouth, he don't suck out of it, it sucks out of him until he shrunk so wrinkled and yellow even the dogs didn't know him.
McMurphy
: Killed him, huh?
Chief Bromden
: I'm not saying they killed him. They just worked on him. The way they're working on you.
McMurphy
: [
about shock treatments
] They was giving me ten thousand watts a day, you know, and I'm hot to trot! The next woman takes me on's gonna light up like a pinball machine and pay off in silver dollars!
[
McMurphy, getting Chief into the basketball game
]
McMurphy
: Hit me, Chief, I got the moves!
McMurphy
: Get out of my way son, you're usin' my oxygen
Chief Bromden
: I'm not gonna leave you now. I couldn't leave you this way. Your coming with me.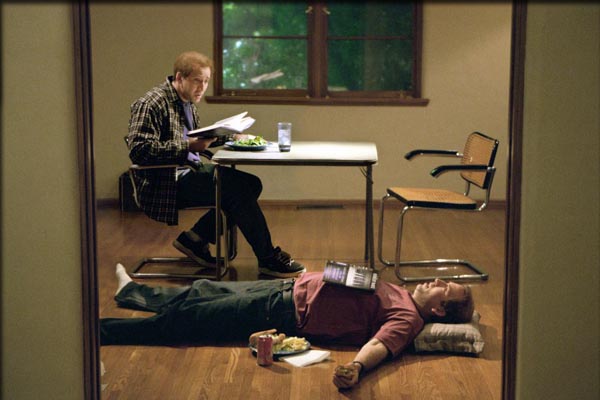 (starts to rise)
I need to face this profect head on and--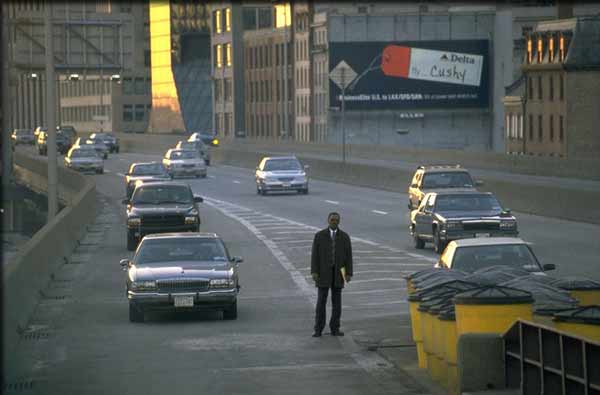 Changing Lanes
Doyle Gipson
: You think I want money? What I want is my morning back. I need my time back. Can you give me my time back? Huh? Can you?
Gavin Banek
: Its like seeing someone for the first time...you know passing them on the street. And you kinda look at each other for a few seconds, like a recognition. Like you both know something. And the next moment the person is gone. And you always remember it, it was there and you let it go. And you think What if I had stopped? What if I had said something. What if...
Valerie Gipson
: What do you want?
Gavin Banek
: Five minutes, ma'am. I owe your husband twenty. Well I'm.. only asking for five with you.
Sponsor
: What happened in court today?
Doyle Gipson
: I'm in a bar. What does that tell you?
Sponsor
: It tells me that you're really angry. And that anger has gotten you into the one place in the world you shouldn't be.
Stephen Delano
: This is all a tightrope, you gotta learn to balance.
Gavin Banek
: How can you live like that ?
Stephen Delano
: I can live with myself .. because at the end of the day I think I do more good than harm .. what other standard have I got to judge by ?
Gavin Banek
: Sometimes God just likes to put two guys in a paper bag and just let 'em rip!
Sponsor
: You know, booze isn't really your drug of choice anyway. You're addicted to chaos. For some of us, it's coke. For some of us, it's bourbon. But you? You got hooked on disaster!
Valerie Gipson
: Whatever drama you've gotten yourself into, it's just the kind of thing that always happens to you! And it never happens to me unless I am in your field of gravity!
Doyle Gipson
: I hope you don't mind, but I was intrigued by your conversation. I just thought you were in advertising. So I want to give you my dream vision for a Tiger Woods commercial, okay? There's this black guy on a golf course. And all these people are trying to get him to caddy for them, but he's not a caddy. He's just a guy trying to play a round of golf. And these guys give him a five-dollar bill and tell him to go the clubhouse and get them cigarettes and beer. So, off he goes, home, to his wife and to their little son, who he teaches to play golf. You see all these other little boys playing hopscotch while little Tiger practices on the putting green. You see all the other kids eating ice cream while Tiger practices hitting long balls in the rain while his father shows him how. And we fade up, to Tiger, winning four Grand Slams in a row, and becoming the greatest golfer ever to pick up a 9-iron. And we end on his father in the crowd, on the sidelines, and Tiger giving him the trophies. All because of a father's determination that no fat white man --- like your fathers, probably --- would ever send his son to the clubhouse for cigarettes and beer.
Diner
Modell
: You know what word I'm not comfortable with? Nuance. It's not a real word. Like gesture. Gesture's a real word. With gesture you know where you stand. But nuance? I don't know. Maybe I'm wrong.
Billy
: I'll hit you so hard, I'll kill your whole family.
Fenwick
: Definitely the smile of the week!
Eddie
: You...You...You make me sick. You've just gone down two steps in my...my book!
Boogie
: Did I tell you guys I'm taking out Carol Heathrow tomorrow night?
Fenwick
: She...is death! (Thumbs up)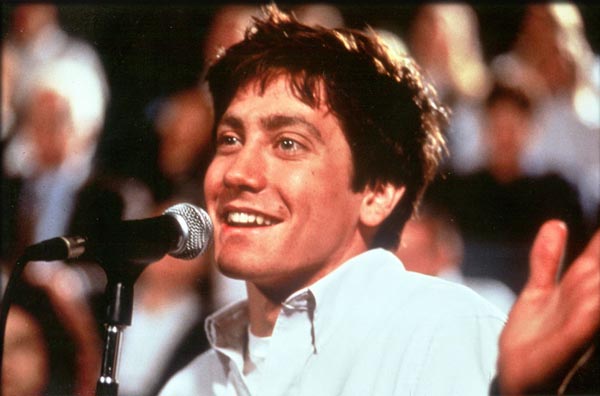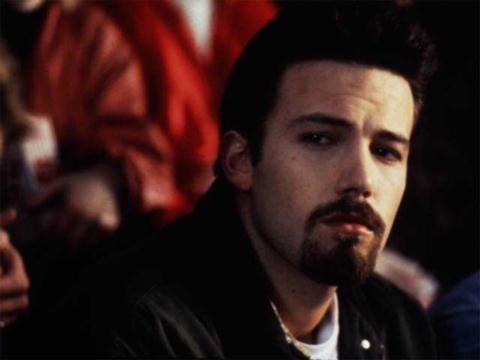 Chasing Amy
Alyssa Jones: Why are we stopping?
Holden McNeil: Because I can't take this.
Alyssa: Can't take what?
Holden: I love you.
Alyssa: You love me?
Holden: I love you. And not in a friendly way, although I think we're great friends. And not in a misplaced affection, puppy-dog way, although I'm sure that's what you'll call it. And it's not because you're unattainable. I love you. Very simple, very truly. You're the epitome of every attribute and quality I've ever looked for in another person. I know you think of me as just a friend, and crossing that line is the furthest thing from an option you'd ever consider. But I had to say it. I can't take this anymore. I can't stand next to you without wanting to hold you. I can't look into your eyes without feeling that longing you only read about in trashy romance novels. I can't talk to you without wanting to express my love for everything you are. I know this will probably queer our friendship -no pun intended- but I had to say it, because I've never felt this before, and I like who I am because of it. And if bringing it to light means we can't hang out anymore, then that hurts me. But I couldn't allow another day to go by without getting it out there, regardless of the outcome, which by the look on your face is to be the inevitable shoot-down. And I'll accept that. But I know some part of you is hesitating for a moment, and if there is a moment of hesitation, that means you feel something too. All I ask is that you not dismiss that -at least for ten seconds- and try to dwell in it. Alyssa, there isn't another soul on this freaking planet who's ever made me half the person I am when I'm with you, and I would risk this friendship for the chance to take it to the next plateau. Because it's there between you and me. You can't deny that. And even if we never speak again after tonight, please know that I'm forever changed because of who you are and what you've meant to me, which -while I do appreciate it- I'd never need a painting of birds bought at a diner to remind me of.
Holden
: How do you manage to get away with this all the time? I mean, shouldn't the cops be busting your head open right about now?
Banky Edwards
: Wrong coast.
Silent Bob
: But, by the time I figured this all out, it was too late; she moved on. And all I had to show for it was some foolish pride which then gave way to regret. She was the girl. I know that now. But, I pushed her away. So I've spent everyday since then chasing Amy. So to speak.
Holden
: So, uh, what do you wanna do tonight?
Banky Edwards
: Mmm, get a pizza, watch "Degrassi Jr. High."
Holden
: You got a weird thing for Canadian melodrama.
Banky Edwards
: I got a weird thing for girls who say "aboot."
Alyssa
: So, you've never been curious about men?
Holden
: Curious about men? Well, I always wondered why my father watched Hee Haw.
Holden
: It's not who you love, it's how.
Holden
: If this is a crush, I don't think I could handle it if the real thing happened.
Hooper
: And Jedi's the most insulting installment. Because Vader's beautiful black visage is sullied when he pulls off his mask to reveal a feeble, crusty, old white man! They tryin' to tell us that deep inside we all wants to be white!
Banky Edwards
: Well, isn't that true?
Holden
: That chick could be a bigger disease carrier than the monkey in outbreak
Dogma
Bartleby
: This from the guy who still owes me ten dollars from a bet over which was going to be the bigger movie, E.T. or Krush Groove.
Loki
: Hey, forget you man, because time's going to tell on that one.
Loki
: Never let it be said that your anal-retentive attention to detail never yielded positive results.
Bartleby
: You can't be anal-retentive if you don't have an anus.
Loki
: Outstanding work!
Loki
: Do you know what makes a human being decent?
Bartleby
: Fear. And therein lies the problem. None of you has anything left to fear anymore. You rest comfortably in seats of inscrutable power, hiding behind your false idol, far from judgment, lives shrouded in secrecy even from one another. But not from God.
Gun Salesman
: We call this piece the Fecalator. One look at it and the target craps him or herself. Try it on.
Loki
: Well, it's a lot more compact than the flaming sword, but it's not nearly as impressive. Just doesn't have that wrath-of-the-Almighty edge to it. I mean, come on, how am I supposed to strike fear into the hearts of the wicked with this thing? Look at this...
Bartleby
: Well, then, you know, don't use a gun. Just lay the place to waste, like.
Loki
: Easy for you to say. You get off light in razing. You got to stand there and read at Sodom and Gamorreh, I had to do all the work.
Bartleby
: What work did you do? You lit a few fires!
Loki
: I rained down sulphur, man, there's a subtle difference.
Bartleby
: Oh, yeah, I'm sure.
Loki
: Hey you know nothing you man. Any moron with a pack of matches can set a fire. Raining down sulphur is like an endurance trial man. Mass Genocide is the most exhausting activity one can engage in, next to soccer.
[
To Loki
]
Bartleby
: Quit leering at me. People are gonna think I just broke up with you.
[
to Mrs. Reynolds
]
Loki
: You're a pure soul...but you didn't say "God bless you" when I sneezed.
[
raises his gun to Mrs. Reynold's head
]
Bartleby
: Loki!
Nun
: I never thought of it that way...what am I doing with my life...what am I...?
Loki
: I know, I know. You should take all this money that you've been collecting for your parish and go out and buy yourself a nice dress.
The Way of the Gun
Longbaugh
: There's always free cheese in a mousetrap.
Longbaugh
: A heart is the only thing that has value. If you have one, get rid of it.
Joe Sarno
: So, you the brains of this outfit, or is he?
Longbaugh
: Tell ya the truth, I don't think this is a brains kind of operation.
Hale Chidduck
: Do you believe in karma?
Joe Sarno
: Karma's justice without the satisfaction. I don't believe in justice.
Parker
: Isn't it interesting that if I grab a woman's ass and she punches my lights out then she's defending her rights, but if a faggot grabs my ass and I punch his lights out, then I'm a homophobe?
Parker and Longbaugh are looking at the cash out in the open at the brothel.
]
Longbaugh
: What do you think?
Parker
: I think a plan is just a list of things that don't happen.
Hale Chidduck
: I'd never ask you to trust me. It's the cry of a guilty soul.
Interviewer
: Heterosexual?
Parker
: Can I ask you something? Are you a faggot? See, you asked me if I was heterosexual; I asked you the same question, only I was clear about the answer I was looking for.
Longbaugh
: I've... never killed a man.
Interviewer
: I beg your pardon?
Longbaugh
: I said I never killed a man.
Interviewer
: I didn't ask if you had.
Longbaugh
: You asked why I thought I was qualified, I think of that as qualification.
Interviewer
: And I'm just wondering why that in particular strikes you as an important qualification for semen donation.
Longbaugh
: I would say thats a big freaking qualification -- excuse me, a very important qualification.
Interviewer
: No one's ever said that before.
Longbaugh
: Have you ever asked?
Interviewer
: No.
Longbaugh
: You should.
Longbaugh
: You know what I'm gonna tell God when I see him? I'm gonna tell him I was framed.
Parker
: For the record I'll call myself Mr. Parker. My associate will be Mr. Longbaugh.
Parker
: The longest distance between two points is a kidnapper and his money.
Parker
: Need is the ultimate monkey.
Parker: I was up on this robbery bit, with a public defender. I was looking at my first long stretch. Outta nowhere this uptown lawyer comes to see me, says he can get me off. Says he'll do it for free. I just gotta do a favor in return. And he tells me about this teacher who's molesting his son. I went up alone. Didn't make a sound. Nice thick carpeting on the stairwell, light busted in the hall...And the door was open, man. Like it was meant to be. And I slipped in and I found him in the bedroom. Naked, with all these pictures on the bed. Man, that lawyer was right. He was more than right. And he turned around, and I didn't hit him...I didn't hit him, I just said, "Lay on the bed. Face down." And he did. I was savoring it...really, really enjoying it, thinking about how I was gonna take a Polaroid of this and send it to this lawyer, so maybe he could sleep better at night, and maybe take one for myself so I could...And then I heard him praying. "Now I lay me down to sleep. I pray the Lord my soul to keep." And you know something? It stayed with me. It bothered me. Of all the people I done it to, that had to be the one I felt, and to this day I can't go to sleep until I say that prayer.
Longbaugh: You wanna get out now? You wanna quit? This is never gonna come your way again.
Parker: What if the day comes and you're face down waiting? And what if in that final fleeting second of life, you start to believe in God? What are you gonna have to give him? What will you say in your defense?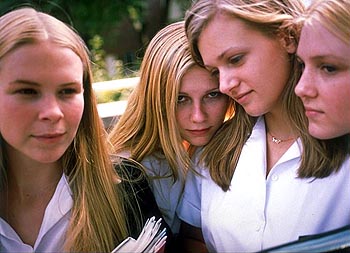 The Virgin Suicides
(Mr. and Mrs. Lisbon (James Woods & Kathleen Turner) leave the empty house behind)
Mrs. Lisbon (voice-over): None of my daughters lacked for any love. There was plenty of love in our house. I never understood why.
Narrator: (voice-over) After the suicide free-for-all, Mr. and Mrs. Lisbon gave up any attempt to lead a normal life. They had Mr. Headley pack up the house, selling what furniture he could in a garage sale. Mr. Lisbon put the house on the market, and it was sold to a young couple from Boston. We, of course, took the family photos that were put out with the trash. In the end, we had pieces of the puzzle, but no matter how we put them together, gaps remained -- oddly shaped emptiness mapped by what surrounded them, like countries we couldn't name. What lingered after them was not life, but the most trivial list of mundane facts -- a clock ticking on the wall, a room dim at noon, the outrageousness of a human being thinking only of herself. We began the impossible process of trying to forget them.
(The camera moves through the now-empty house, pausing over Lux's homecoming crown on a table of discarded junk.)
Our parents seemed better able to do this, returning to their tennis foursomes and cocktail cruises, as though they'd seen this all before. It was full-fledged summer again, over a year from the time Cecilia had slit her wrists, spreading the poison in the air. A spill at the plant increased the phosphates in the lake and produced a scum of algae so thick that the swamp smell filled the air, infiltrating the genteel mansions. Debutantes cried over the misfortune of coming out in a season everyone would remember for its bad smell. The O'Connors, however, came up with the ingenious solution of making the theme of their daughter Alice's debutante party...asphyxiation. Like everyone else, we went to forget about the Lisbon girls.
(The scene at the party is best described as nightmarish. Guest are wearing gas masks. One of the boys kisses a girl on the house's patio. Another girl, the date of one of the boys, throws up into the shrubs. A toast is made to Alice's future. A middle-age drunk party guest jumps into the pool, and as he is fished out, he says, laughing, "You don't understand me! I'm a teenager! I've got problems!")
So much has been said about the girls over the years. But we have never found an answer. It didn't matter in the end how old they had been or that they were girls...but only that we had loved them...and they hadn't heard us calling, still do not hear us calling them out of those rooms where they went to be alone for all time and where we will never find the pieces to put them back together.
(The movie ends with the four boys after the party, across the street from the empty house. One of them is holding a lit lighter, as if paying tribute to a band at the end of a concert.)
Doctor
: What are you doing here, honey? You're not even old enough to know how bad life gets.
Cecilia Lisbon
: Obviously, Doctor, you've never been a thirteen year old girl.
Rannie
: I baked a pie full of rat poison. I though I could eat it, you know, without being suspicious. My nana, who is 86...
[
starts to break down
]
Rannie
: she really likes sweets. She had three pieces.
Narrator
: We knew the girls were really women in disguise, that they understood love, and even death, and that our job was merely to create the noise that seemed to fascinate them.
Trip Fontaine
: She was the still point of the turning world, man.
Tim Weiner
: What we have here is a dreamer. Someone completely out of touch with reality.
Narrator
: No one could understand how Mrs. Lisbon and Mr. Lisbon, our math teacher, could produce such beautiful creatures.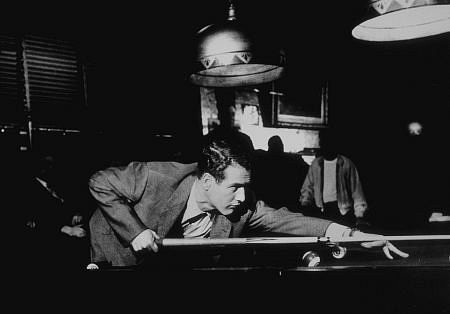 The Hustler
Fast Eddie
: Fat man, you shoot a great game of pool.
Bert Gordon
: You've the best excuse in the world for losing; no trouble losing when you got a good excuse. Winning. That can be heavy on your back too, like a monkey. You'll drop that load too when you got an excuse. All you gotta do is learn to feel sorry for yourself. One of the best indoor sports, feeling sorry for yourself. A sport enjoyed by all, especially the born losers.
Fast Eddie
: I don't rattle, kid. Just for that I'll beat you flat!
Fast Eddie
: I'm the best you ever seen Fats. I'm the best there is. Even if you beat me I'm still the best.
Fast Eddie
: I am playing pool, Fats. When I miss, you can shoot.
Charlie Burns
: Quiet.
Fast Eddie
: Yeah, like a church. The church of the good hustler.
Charlie Burns
: Looks more like a morgue to me. Those tables are the slabs they lay the stiffs on.
Fast Eddie
: I'll be alive when I get out, Charlie.
Fast Eddie
: You know, I got a hunch, fat man. I got a hunch that it's me from here on in. One ball, corner pocket. I mean, that ever happen to you? You know, all of a sudden you feel like you just can't miss? 'Cause I dreamed about this game, fat man. I dreamed about it every night on the road. Five ball. You know, this is my table, man. I own it.
Fast Eddie
: The pool game is over when Fats says it's over... I came after him and I'm gonna get him. I'm going with him all the way.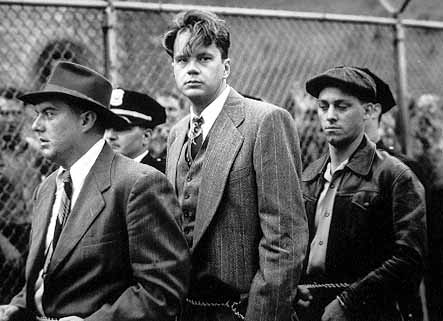 The Shawshank Redemption (quotes chosen by film fan Ryan Karp)
Red: I could see why some of the boys took him for snobby. He had a quiet way about him, a walk and a talk that just wasn't normal around here. He strolled, like a man in a park without a care or a worry in the world, like he had on an invisible coat that would shield him from this place. Yeah, I think it would be fair to say... I liked Andy from the start.

Red: [narrating] And that's how it came to pass that on the second-to-last day of the job, the convict crew that tarred the plate factory roof in the spring of forty-nine wound up sitting in a row at ten o'clock in the morning drinking icy cold, Bohemia-style beer, courtesy of the hardest screw that ever walked a turn at Shawshank State Prison.
Captain Hadley: Drink up while it's cold, ladies.
Red: [narrating] The collosal prick even managed to sound magnanimous.

Red: [narrating] You could argue he'd done it to curry favor with the guards. Or, maybe make a few friends among us cons. Me, I think he did it just to feel normal again, if only for a short while.

Brooks: Maybe I should rob the FoodWay so they'll send me home. I could shoot the manager while I'm at it, kind of like a bonus.

Red: Let me tell you something my friend. Hope is a dangerous thing. Hope can drive a man insane.

Red: These walls are kind of funny. First you hate 'em, then you get used to 'em. Enough time passes, gets so you depend on them. That's institutionalized. They send you here for life, that's exactly what they take. The part that counts, anyways.

Red: [narrating] I have no idea to this day what those two Italian ladies were singing about. Truth is, I don't want to know. Some things are best left unsaid. I'd like to think they were singing about something so beautiful, it can't be expressed in words, and makes your heart ache because of it. I tell you, those voices soared higher and farther than anybody in a gray place dares to dream. It was like some beautiful bird flapped into our drab little cage and made those walls dissolve away, and for the briefest of moments, every last man in Shawshank felt free.

Red: I'd like to think that the last thing that went through his head, other than that bullet, was how the hell Andy Dufresne ever got the best of him.


Red: [narrating] There is a harsh truth to face. No way I'm gonna make it on the outside. All I do anymore is think of ways to break my parole. Terrible thing, to live in fear. Brooks Hatlen knew it. Knew it all too well. All I want is to be back where things make sense. Where I won't have to be afraid all the time. Only one thing stops me. A promise I made to Andy.

Andy Dufresne: [in letter to Red] Hope is a good thing, maybe the best of things, and no good thing ever dies.


Red: [narrating] I have to remind myself that some birds aren't meant to be caged. Their feathers are just too bright. And when they fly away, the part of you that knows it was a sin to lock them up DOES rejoice. Still, the place you live in is that much more drab and empty that they're gone. I guess I just miss my friend.

Red: [narrating] I find I'm so excited, I can barely sit still or hold a thought in my head. I think it the excitement only a free man can feel, a free man at the start of a long journey whose conclusion is uncertain. I hope I can make it across the border. I hope to see my friend, and shake his hand. I hope the Pacific is as blue as it has been in my dreams. I hope.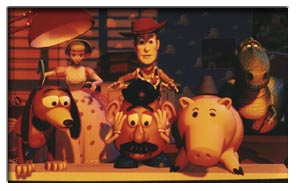 Toy Story
Buzz
: I've set my laser from stun to kill.
Woody
: Oh, great! If anyone attacks we can blink em' to death!
[
Mr. Potato Head watches hopefully as Andy open birthday presents.
]
Mr. Potato Head
: Please let it be a Mrs. Potato Head, Mrs. Potato Head, Mrs. Potato Head, Mrs... Hey, I can dream can't I?
Woody
: Look, we're all very impressed with Andy's new toy.
Buzz
: Toy?
Woody
: T-O-Y, toy.
Buzz
: Excuse me, I think the word you're searching for is "space ranger".
Woody
: The word I'm searching for, I can't say, because there's preschool toys present.
Buzz
: I just want you to know that even though you tried to terminate me, revenge is not an idea we promote on my planet.
Woody
: Oh. Well, that's good.
Buzz
: But we're not on my planet, are we?
Rex
: I'm from Mattel. Well, actually I'm from a smaller company that was purchased by Mattel in a leveraged buyout.
Buzz
: I don't believe that man's ever been to medical school.
[
Woody finds Buzz dressed up as "Mrs. Nesbitt" and in the company of two headless dolls.
]
Woody
: What happened to you?
Buzz
: One minute you're defending the whole galaxy, and, suddenly, you find yourself sucking down Darjeeling with Marie Antoinette....and her little sister!
Woody: Tuesday night's plastic corrosion awareness meeting was, I
think, a big success, and we want to thank Mr. Spell for putting
that on for us....Thank you , Mr. Spell!
Mr. Spell: You're welcome!
Alien: I have been chosen! Farewell my friends! I go on to a better
place!
Rex: I don't like confrontations!!
Rex: Oh, I'm going for fearsome here, but I just don't feel it!
Slinky: Golly Bob Howdy!
Mr. Potato Head: Where's my ear? Who's seen my ear? Do you see my
ear?!
Woody: There's a snake in my boots!
Mr. Potato Head: Ages 3 and up. It's on my box. Ages 3 and up! I'm not supposed to be babysitting Princess Drool!
Woody: Pull my string! Andy's birthday party is today?!
Newsies
Jack
: If we go on strike then we are a union. Right?
David Jacobs
: No. We're just a bunch of angry kids with no money.
Jack
: We gotta get the word out to every newsie in the city! We need some of those...
David Jacobs
: Ambassadors?
Jack
: Yeah, yeah. Okay, you guys gotta go out and be, uh, am-bastards.
Racetrack
: We ain't got five bucks! We don't even got five cents! Your Honor, how 'bout I roll ya for it, double or nuttin'?
Crutchy
: It's this brain of mine, it's always makin' mistakes...it's got a mind of its own.
David Jacobs
: My father taught us not to lie.
Jack
: Well mine told me not to starve so we both have an education.
Jack Kelly
: You only took 20 papes, why?
David Jacobs
: It's a bad headline.
Jack Kelly
: Well, dat's da foist thing ya gotta learn, headlines don't sell papes. Newsies sell papes.
Jack Kelly
: It ain't lyin'. It's just improvin' the truth a little.
Jack
: So what do you say, Spot?
Spot Conlon
: I say... that what you say... is what I say.
Racetrack
: Look at this! Baby born with two heads... must be from Brooklyn.
Pulitzer
: Now when I created the world...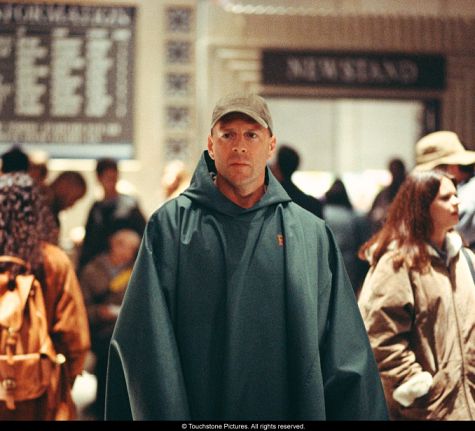 Unbreakable
Elijah Price
: Now that we know who you are, I know who I am.
Joseph Dunn
: I thought maybe because you're my dad... I thought I might be like you... I'm not like you...
David Dunn
: You are like me. We can both get hurt. I'm just an ordinary man.
Joseph Dunn
: No, you're not... Why do you keep saying that?
Elijah Price
: Do you see any Teletubbies in here? Do you see a slender plastic tag clipped to my shirt with my name printed on it? Do you see a little Asian child with a blank expression on his face sitting outside on a mechanical helicopter that shakes when you put quarters in it? No? Well, that's what you see at a toy store. And you must think you're in a toy store, because you're here shopping for an infant named Jeb.
Elijah Price
: It's hard for many people to believe that there are extraordinary things inside themselves, as well as others. I hope you can keep an open mind.
Elijah Price
: It's allright to be afraid, David, because this part won't be like a comic book. Real life doesn't fit into little boxes that were drawn for it.
ER Doctor
: And, to answer your question, there are two reasons why I'm looking at you like this. One because it seems in a few minutes you will officially be the only survivor of this train wreck, and two, because you didn't break one bone, you don't have a scratch on you.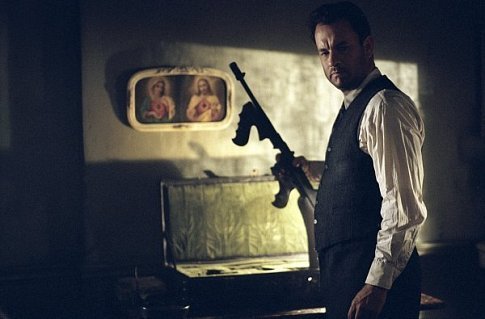 Road to Perdition
Michael Sullivan
: He murdered Annie and Peter!
John Rooney
: There are only murderers in this room! Michael! Open your eyes! This is the life we chose, the life we lead. And there is only one guarantee: none of us will see heaven.
Michael Sullivan
: Michael could.
John Rooney
: Then do everything that you can to see that that happens.
John Rooney
: Natural law. Sons are put on this earth to trouble their fathers.
Michael Sullivan, Jr.
: I saw then that my father's only fear was that his son would follow the same road. And that was the last time I ever held a gun. People always thought I grew up on a farm. And I guess, in a way, I did. But I lived a lifetime before that, in those 6 weeks on the road in the winter of 1931. When people ask me if Michael Sullivan was a good man, or if there was no good in him at all, I always give the same answer. I just thell them: he was my father.
John Rooney
: May you get to Heaven an hour before the Devil knows you're dead
Michael Sullivan
: Actually, I'm making a withdrawal.
[
Pulls his gun
]
Michael Sullivan
: And I want dirty money only, everything you're holding for Capone that's off the books. Open the safe.
Mr. McDougal
: You're insane. You know they'll find out who you are.
Michael Sullivan
: The name's Sullivan. You want me to spell it?
[
Sullivan has a gun to Kelly's head
]
Jack Kelly
: Don't be stupid, Mike. I'm just a messenger.
Michael Sullivan
: [
lowers his gun
] Then give Mr. Rooney a message from me.
Jack Kelly
: What is it?
[
Sullivan shoots him
]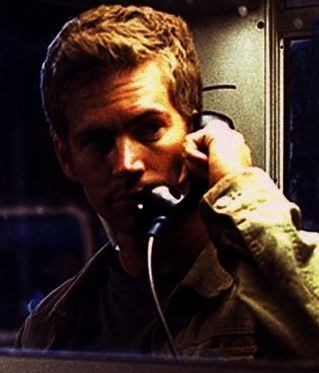 Joyride
Fuller
: I miss...Mom's chocolate chip cookies, playing football with Dad...and...oh, wait, that's someone else's childhood...what I meant was...NOOOOO!
Ice Truck Driver
: Do you guys need help back to the main road?
Fuller
: No, we're okay, now that we're not murdered or anything.
[
about the car
]
Venna
: Have you guys named it yet?
Fuller
: Not yet, but we were thinking about "Tad" or "Lewis's Crappy Newport".
[
after installing the CB
]
Fuller
: It's like a prehistoric Internet.
Fuller
: Think about it - in a hundred years, you'll be dead. That's about as close to a philosophy I've ever gotten.
Venna
: I'm not going anywhere until somebody tells me why I should be afraid of a radio.
[
after Paul Walker intentionally runs off the road
]
Fuller
: So, do you need me to drive, er, you good?
Fuller
: Come on, I know what Dad says about me behind my back. That I'm the world's biggest loser. And that's coming from a plumber! That's coming from a man who wears a lime green jumpsuit to work everyday!